HIGHEST RIGHT PATIENT OUTREACH PROGRAM
Serving the medical needs of patients through FREE vendor dontations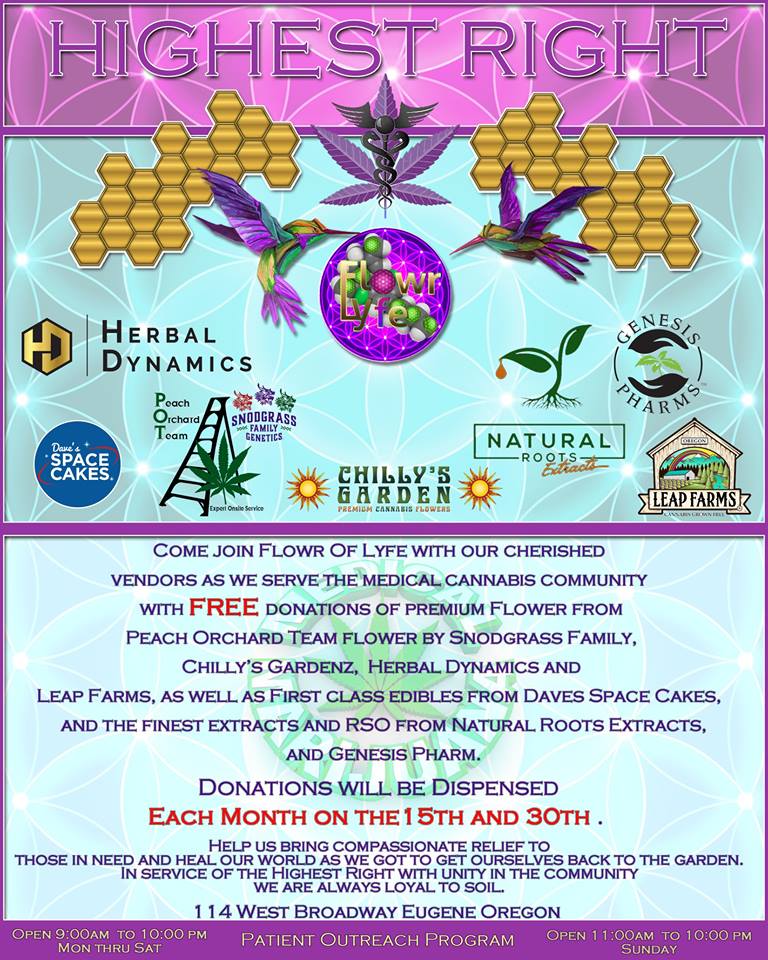 Come join Flowr Of Lyfe with our cherished vendors as we serve the medical cannabis community that brought us all here with FREE donations from Hilly's Garden, Peach Orchard Team, Dave's Space Cakes, Natural Roots Extracts, Genesis Pharms, Leap Farms, Snodgrass Family Genetics, Herbal Dynamics and more. OCTOBER 30th
Our medical cannabis giveaway is continuing on the 15th and 30th of every month. Many patients do not have easy access and lost their growers during the recreational transition. We support patients rights as it's not always about profits or the love of the plant itself but rather the inherit need for medical care and the healing and compassion that come along with it. Cannabis is not covered by health insurance but it can treat so many people which is why this is important.
Help us bring compassionate relief to those in need and heal our world as we got to get ourselves back to the garden.
In service of the Highest Right with unity in the community we are always loyal to soil.