HIGHEST RIGHT PATIENT OUTREACH PROGRAM
Serving the medical needs of patients through FREE vendor dontations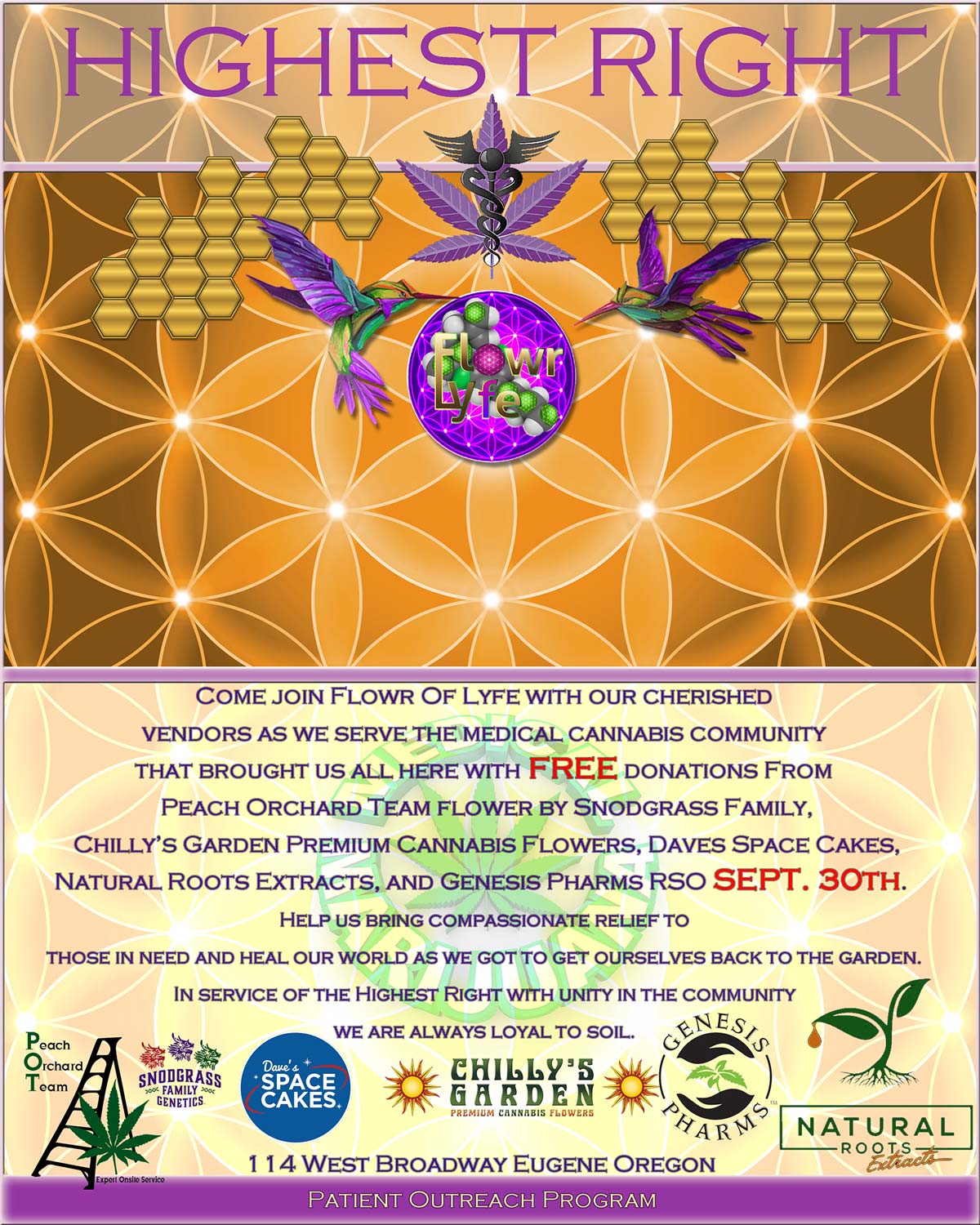 Come join Flowr Of Lyfe with our cherished vendors as we serve the medical cannabis community that brought us all here with FREE donations From Peach Orchard Team flower by Snodgrass Family as well as Chilly's Garden Premium Cannabis Flowers and Genesis Pharms RSO SEPT. 30th.
Help us bring compassionate relief to those in need and heal our world as we got to get ourselves back to the garden.
In service of the Highest Right with unity in the community we are always loyal to soil.